Laptop & Computers
---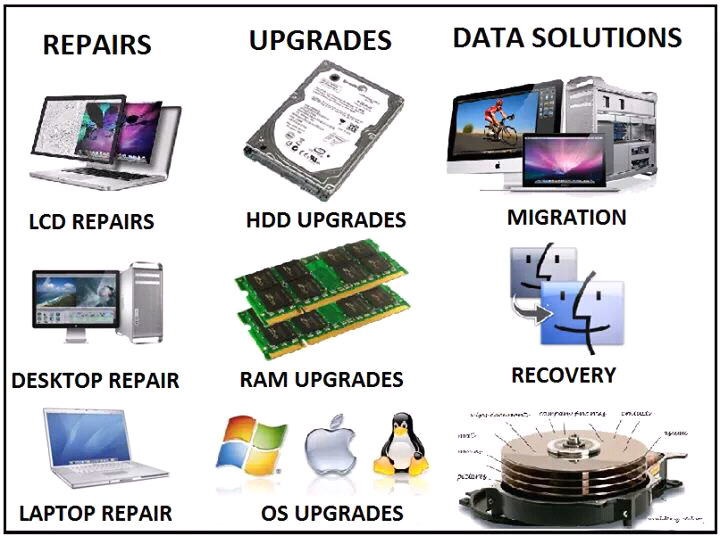 These days it's been seen many complex issues in Laptops / PCs and these happen usually due to heating problem, laptop configuration not compatible with running software, sudden accident / damage, etc. sometime not working some internet part and many others. These technical faults are not usually resolvable, thus require a skilled technician. Call 4 All Solutions takes pride of having the best Computer Repair engineers.
In cause of warranty given by laptop manufacturer, there is some hidden terms & conditions that bother people and do not get covered under warranty. Don't irritate yourself, we guarantee to solve all these faults at competitive cost.
Some common computer issues that we resolve
Software problems
Keyboard issues
Keyboard Repair & Replacement
Any type of computer related damages we can fix
Internet connection problems
Spill damaged Startup problems – computer won't boot
Virus Removal Services
Retrieval of valuable files and photos
Window Installation Service
Faulty parts replaced or repair on any computer, laptop
Computer crashes
LCD/LED damages or complete broken down
Software issues resolved
No image on screen or Blue Screen
Laptop Hard Disk Repair
Maintenance contracts available for office & small business environments.